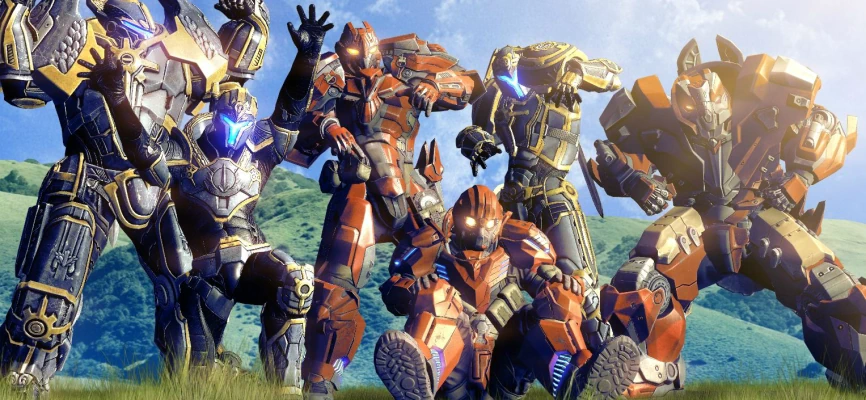 Discord
Come hang out in any of the tribes community discord servers.
Compete in competitive Tournaments and Pickup Games, join the banter in Mixers, or just chat with other players. Everyone is welcome!

TA Community Hub

TAServer

Tribes

TA GOTY
Player Stats
Player and team stats coming soon... Hold tight!
For now check out how you can contribute to the Wilderzone.org Restoration Project.

Wilderzone.org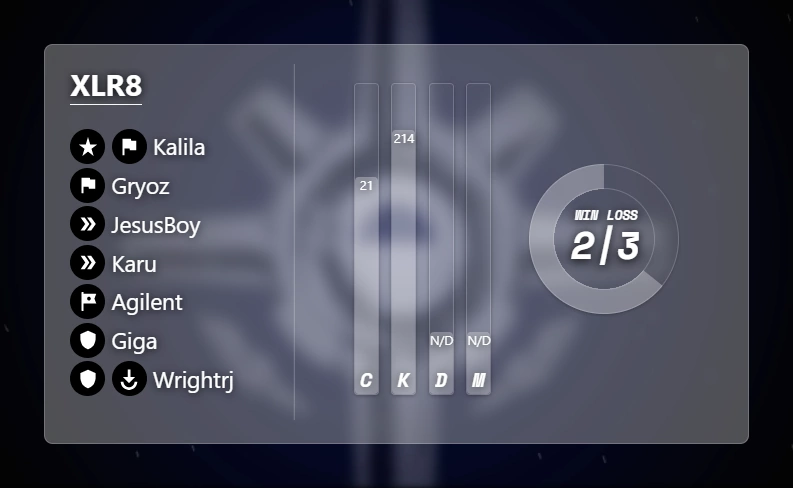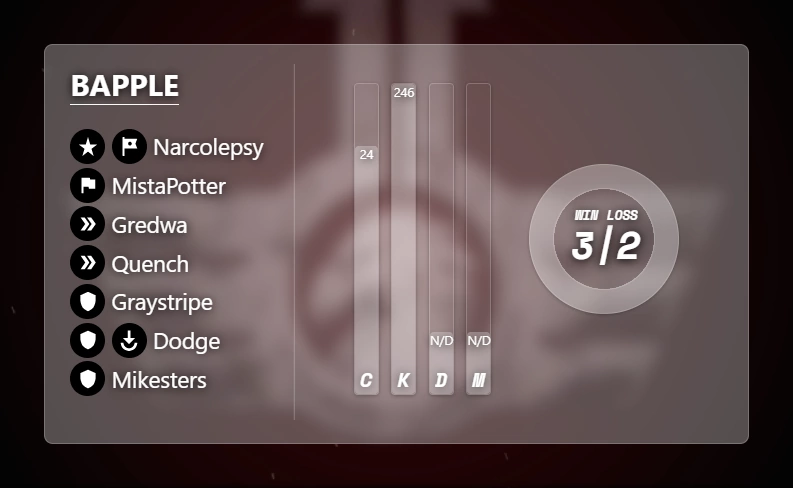 Videos
Recent highlights, montages, routes, tutorials, and other videos from the community:
Live Streams
Tribes: Ascend twitch channels: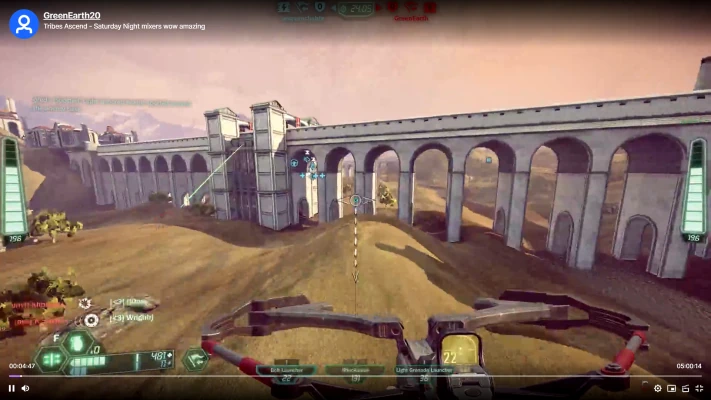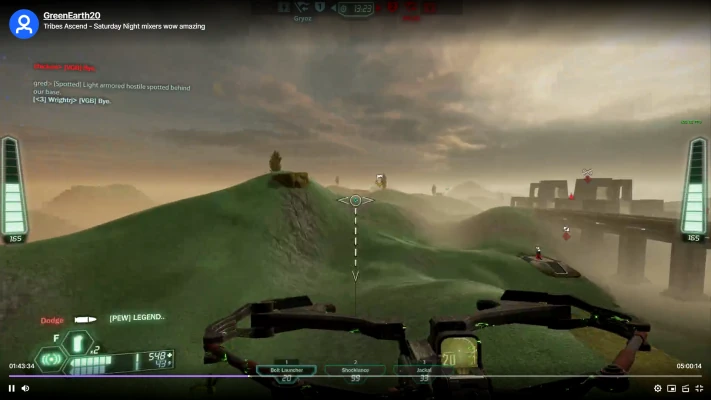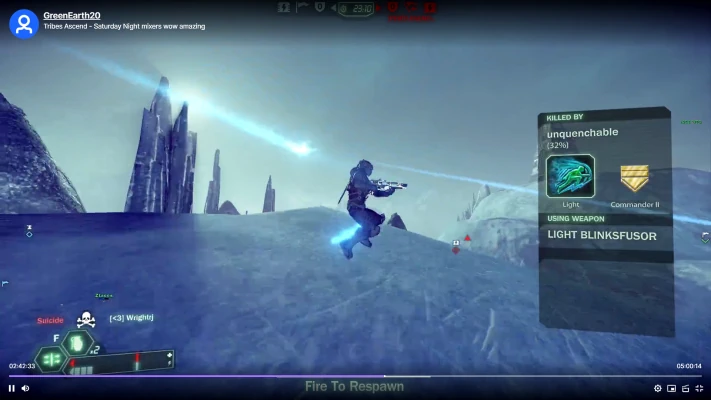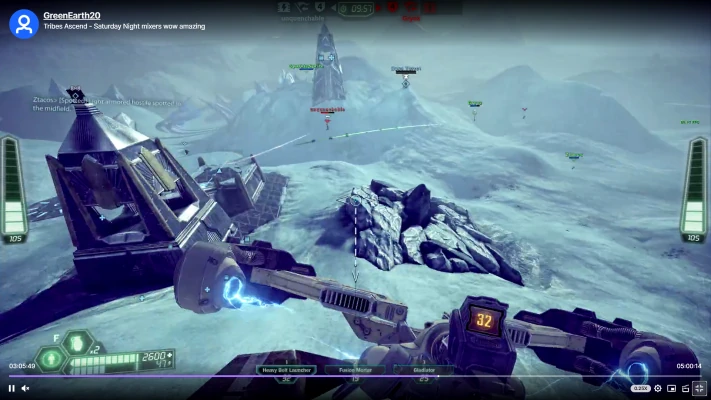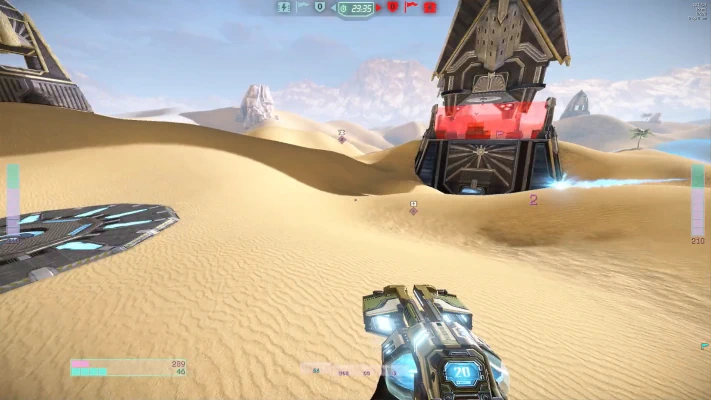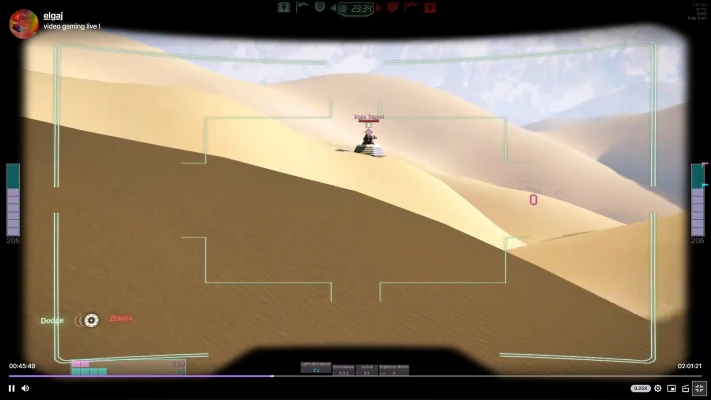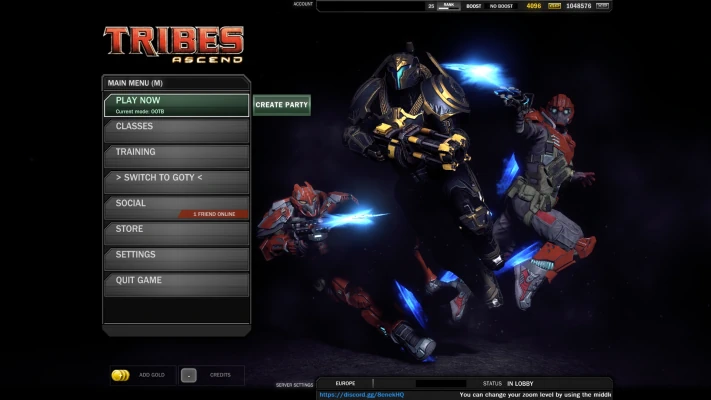 Download Tribes: Ascend
You can download Tribes: Ascend from either of the links below.
Tribes: Ascend Zip (4.8GB)
Steam Page
Then download the launcher to join community servers: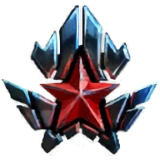 Launcher
TA Mods & TAAGC
TA Mods provides modding support for Tribes: Ascend through a LUA-based API. You can install TA Mods through Tribes Launcher Sharp, which automatically keeps TAMods up-to-date and also allows you to easily install other community assets like custom maps and route files.
TA Advanced Graphics Configurator (TAAGC) allows you to customize you game's graphics settings with extensive options for Lighting, Shadows, Texture Rendering, and Effects. You can also create custom ini files from your new graphics settings so that they can be easily shared. TAAGC also makes it possible to replace the game's texture files with your own custom textures.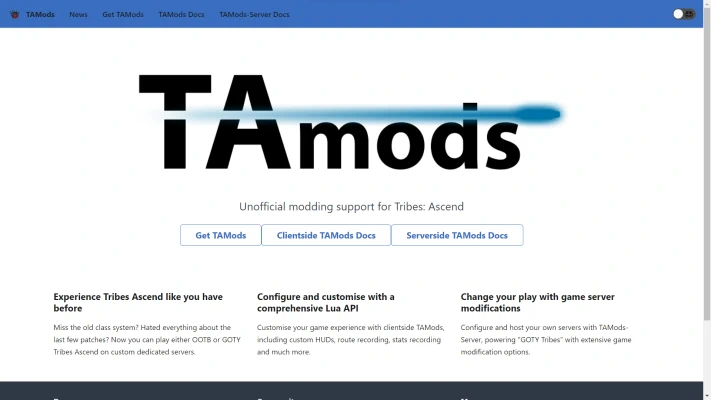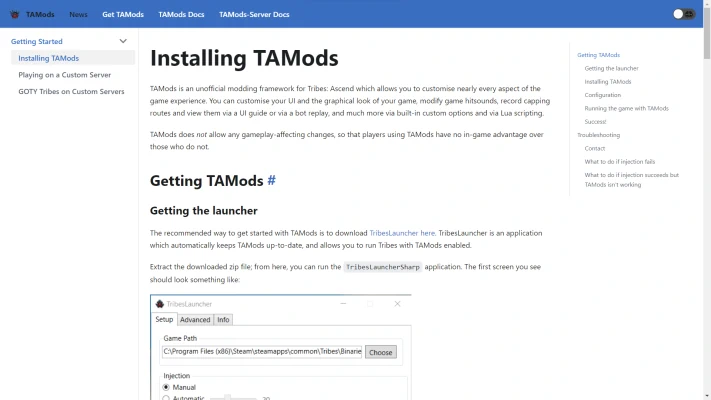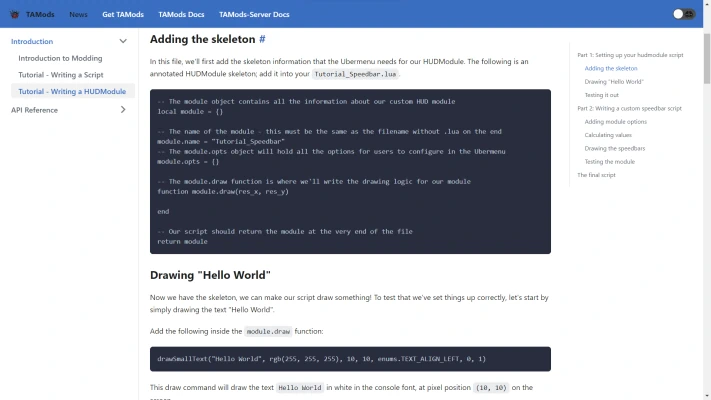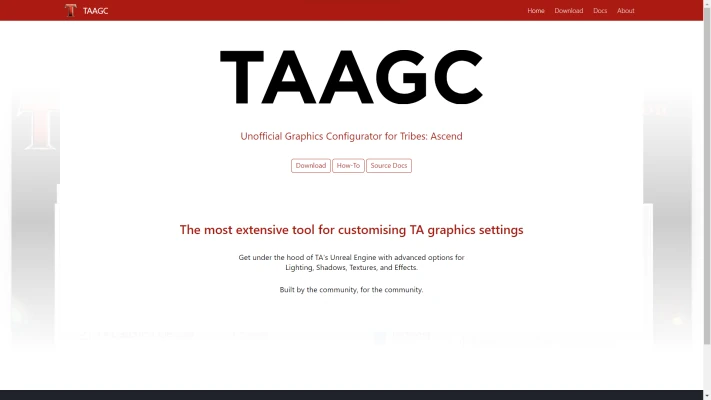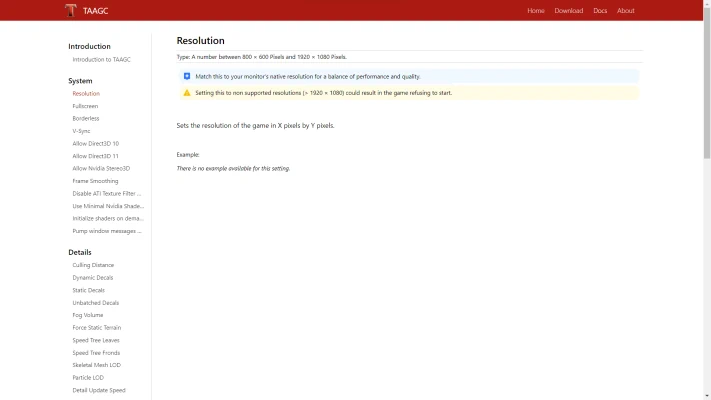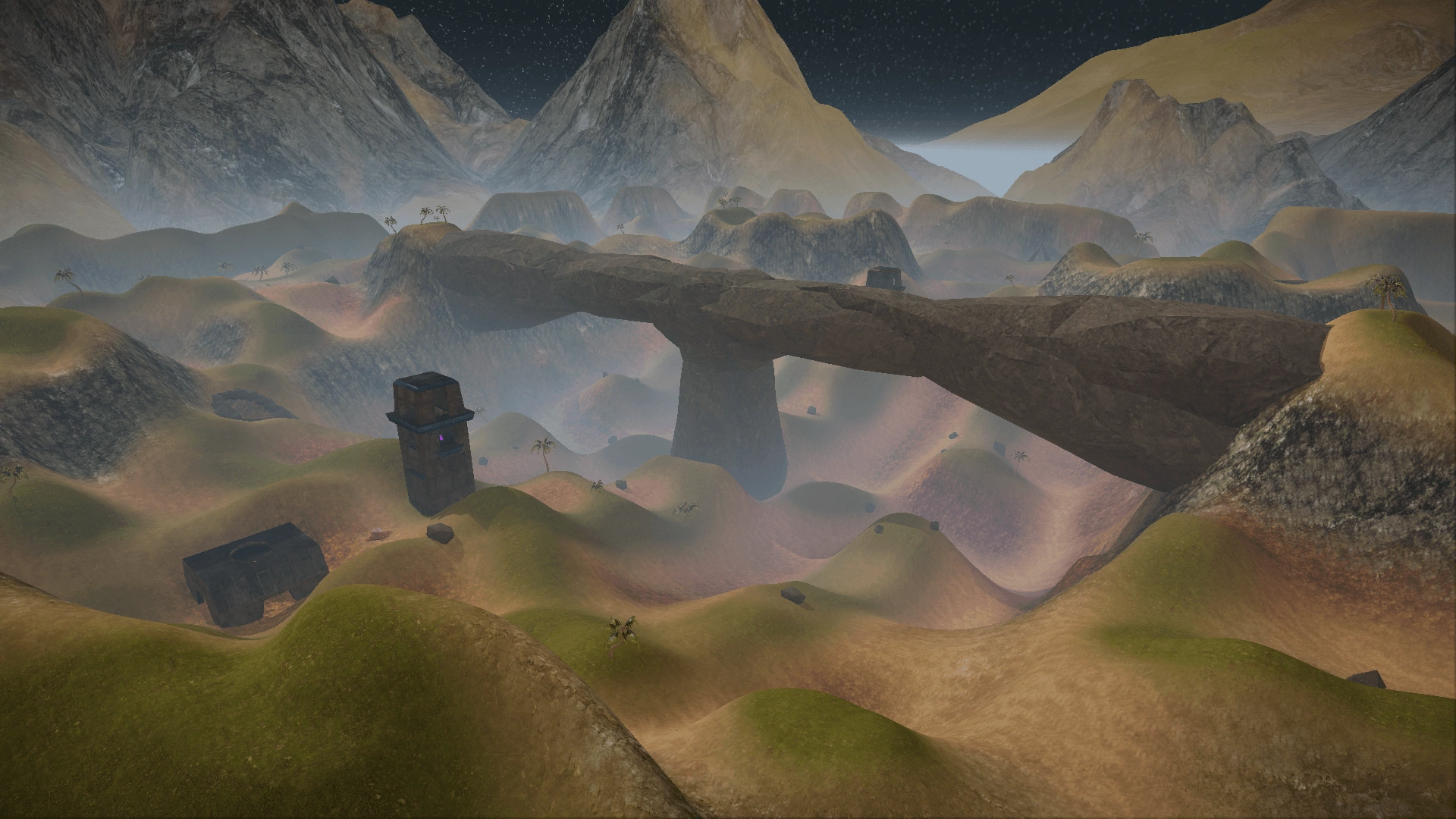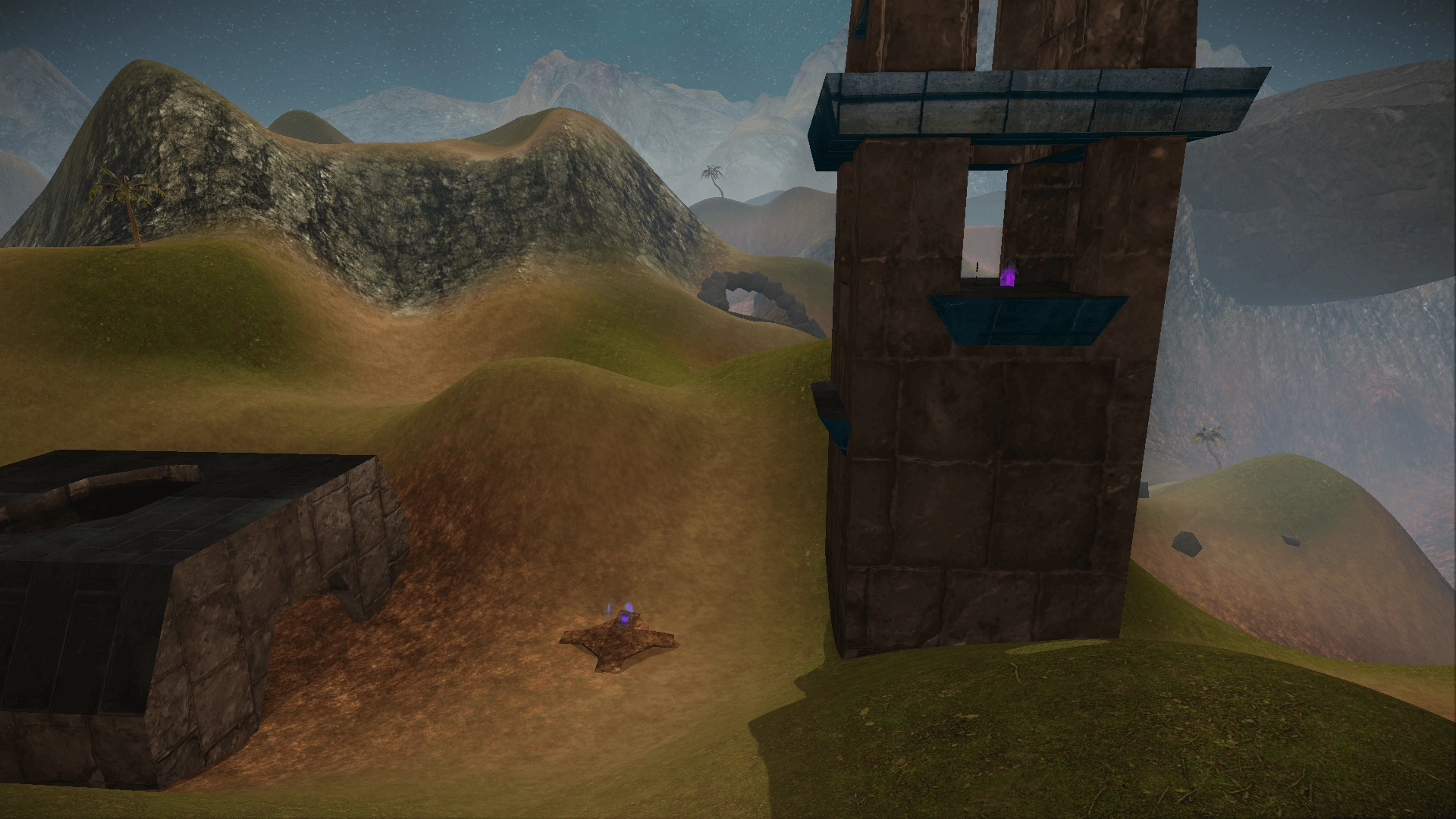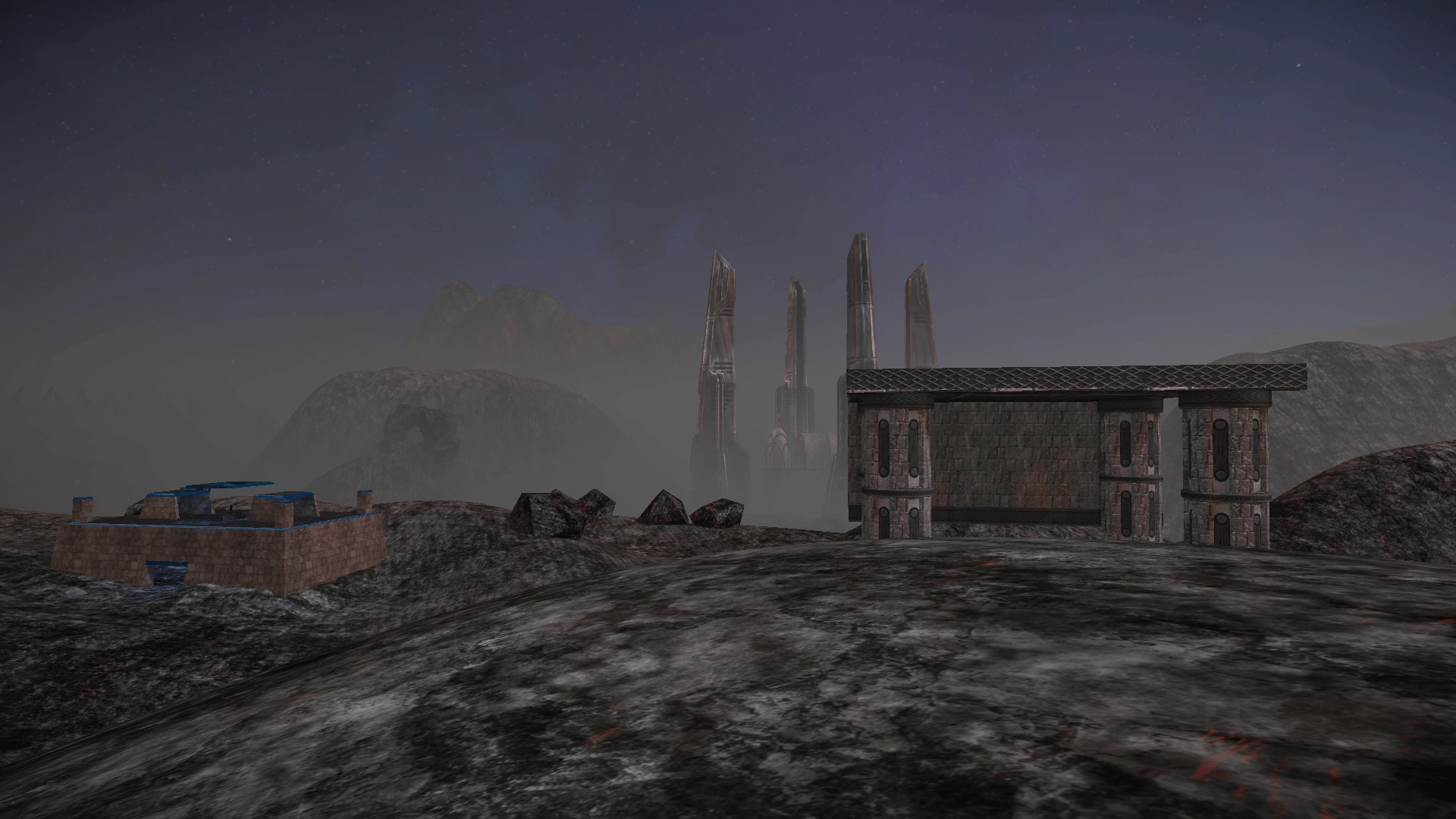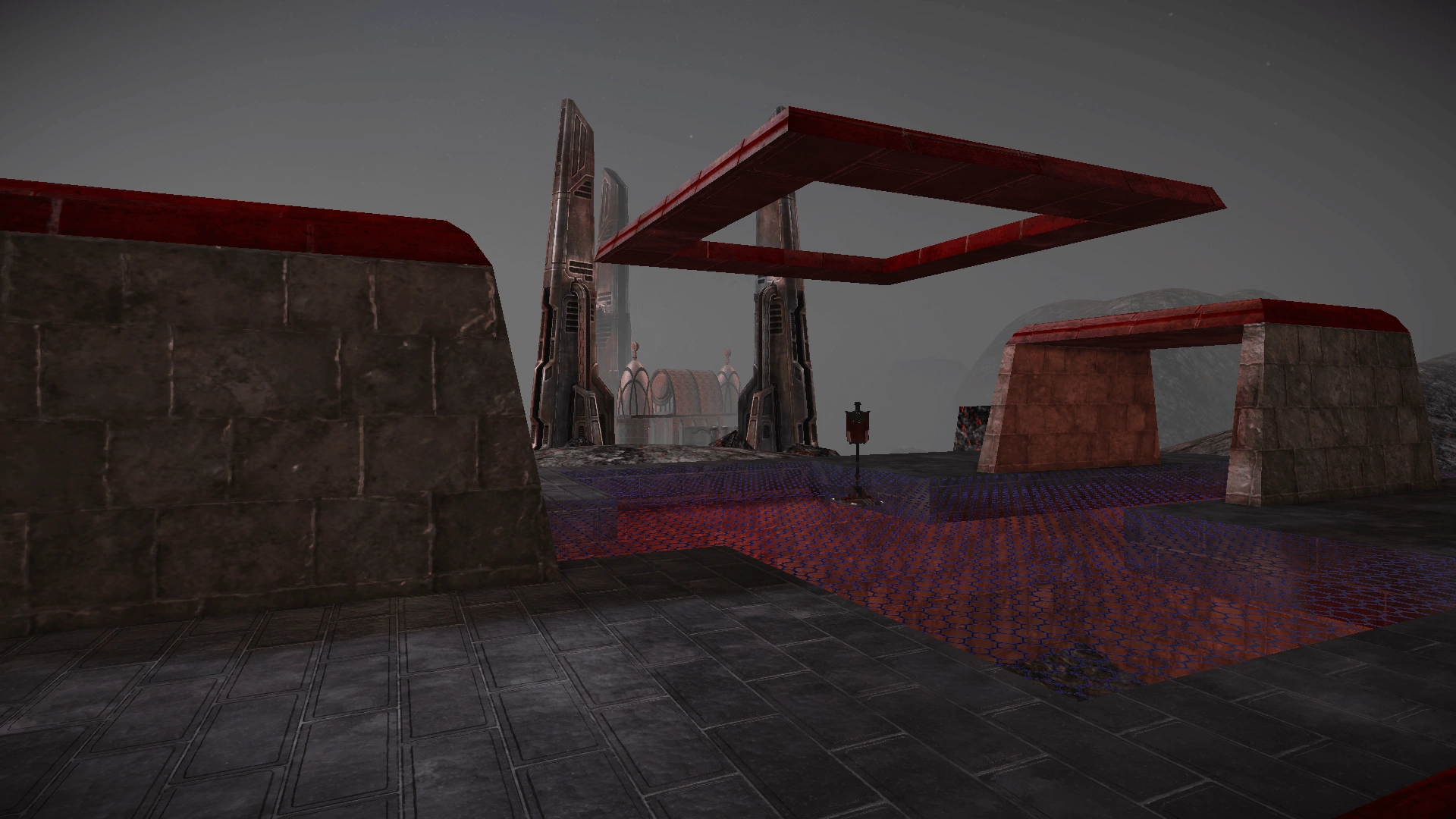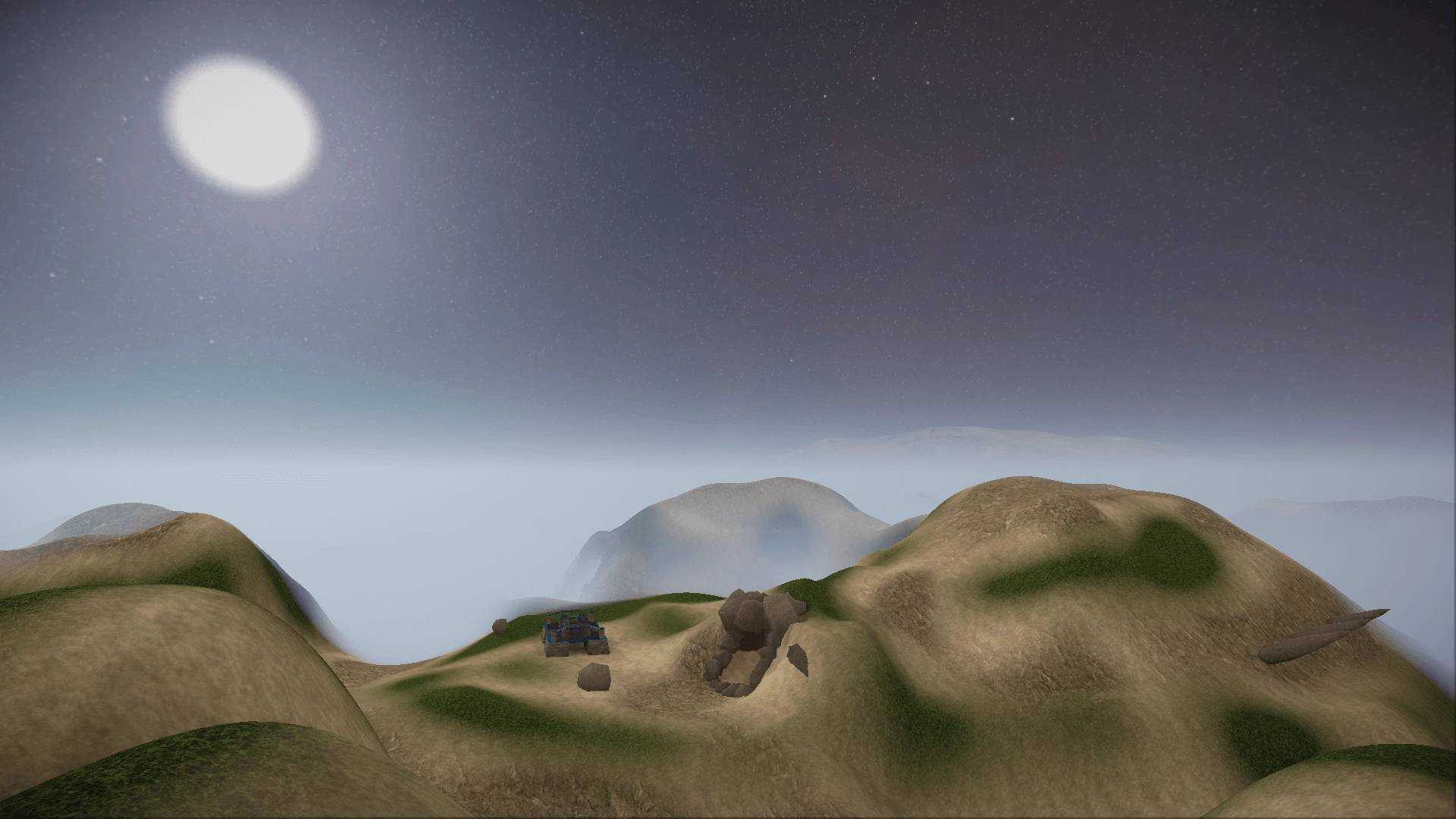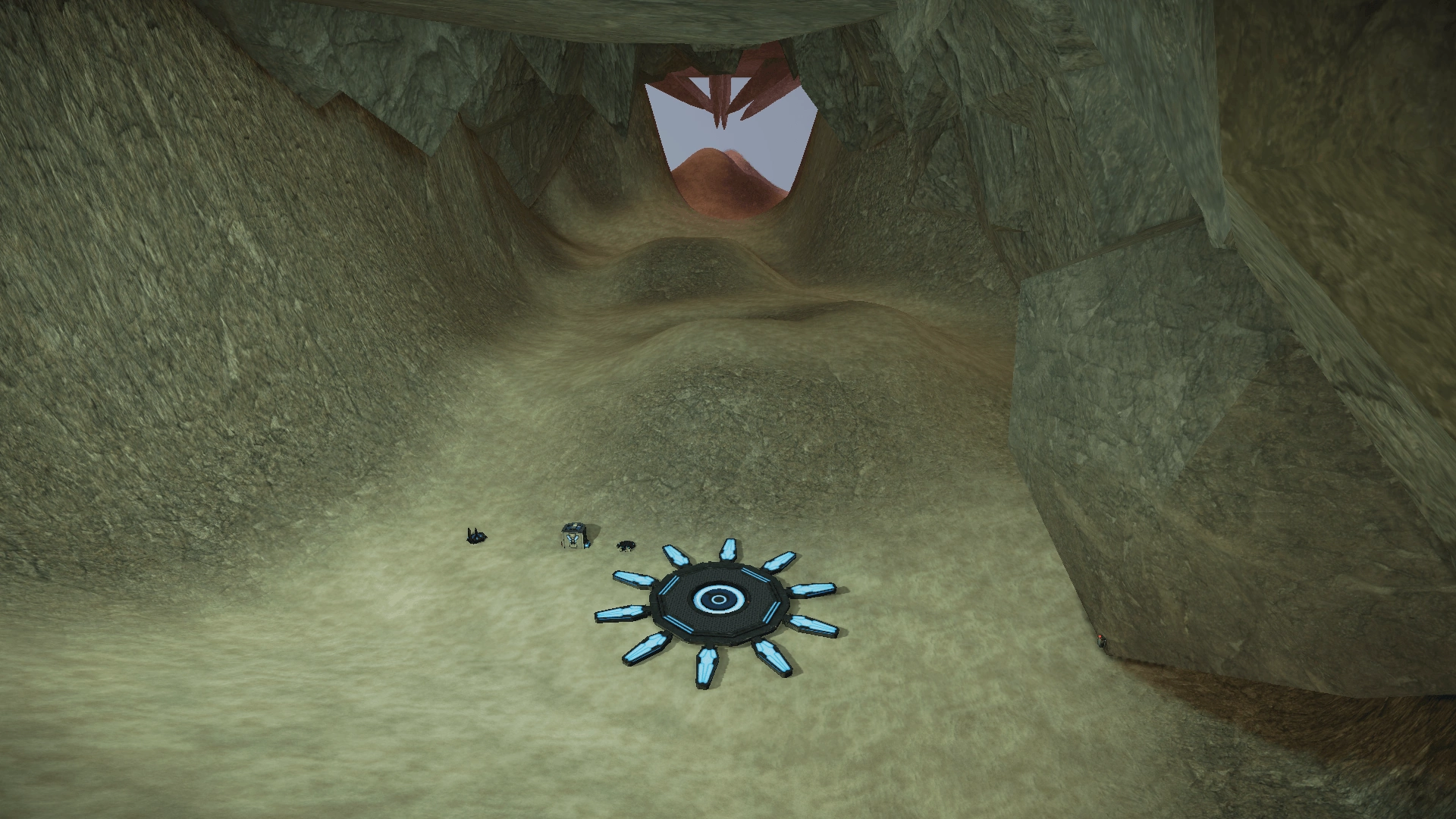 New Maps
Our resident Aussie genius, Dodge has been hard at work and has brought the community three new CTF maps: Blues, Incidamus, and Periculo. He's also hosting these maps on the community servers so that you can try them all out. You can download these maps through Tribes Launcher Sharp.
🍻 Bloody brilliant, mate!
Servers
See who's online and what servers are active with the Wilderzone Servers portal.
Or make your own servers quickly with Llamagrab.net.
Wilderzone Servers
Llamagrab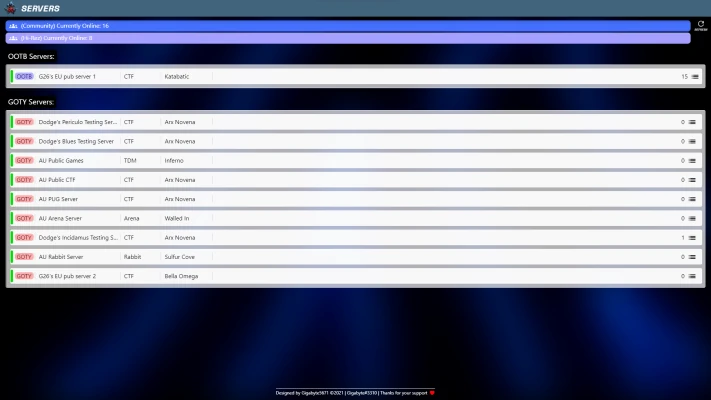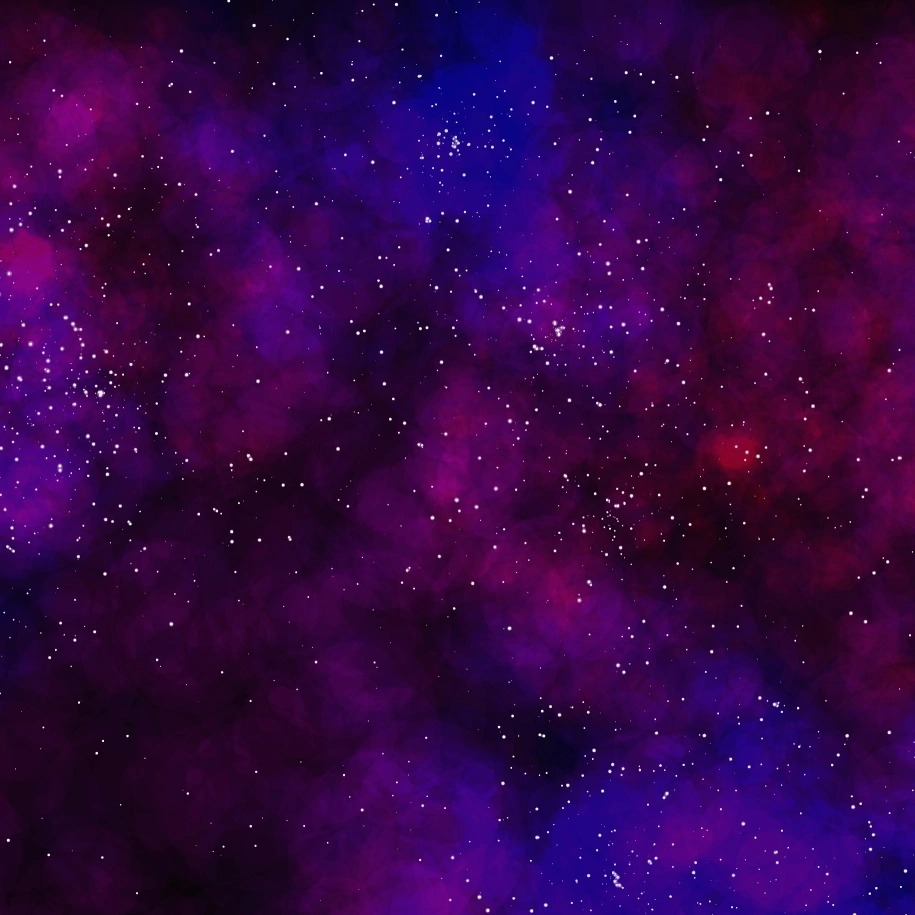 Info
This website was made and is maintained by Gigabyte5671 (Giga), in the hopes that it can bring at least a little bit more life to the Tribes: Ascend community. Many thanks to Griffon, Chicken, Karu, mcoot, Dodge, Kalila, and the countless other people in the Tribes Ascend Community Hub without whom this game would likely be dead.
Here are some useful links: